Franchise reviews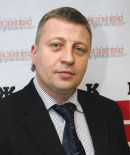 Evgeny Bobrikov, DIMEX-Kaluga
Courier delivery is a popular and promising business area. Comprehensive support of a large successful company for a young business is important and sometimes indispensable. DIMEX business starting franchise I would like to recommend to rely on the experience of colleagues, taking their customer-oriented approach as a basis for.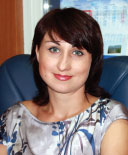 Natalja Govor, Express Mail (Pyatigorsk)
I decided to start my own business, having a certain vision of the market segment in which I wanted to realize my ideas, without having any idea how to do it. Franchise is an optimal combination of financial independence and ready-to-use methods. Working as a DIMEX franchise is interesting and dynamic. Despite the ready-to-use technology, it makes us constantly raise the level of our competence in all areas and I truly like it.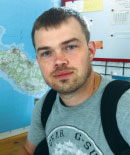 Aleksei Gradusov, DIMEX-Ivanovo
Working as a DIMEX franchise is a comfortable business system that provides a stable income and steady growth of the business. DIMEX offers a convenient and understandable scheme of cooperation, so I feel free to recommend starting businessmen to join DIMEX.